At Washburn University in Topeka, KS, I was the Web & Social Media Manager, reporting to the Executive Director of Enrollment Management.
I was key in developing, editing, and maintaining the university's new website (launched shortly after I arrived in 2012) and managing the university's main social media channels.
In addition to developing a social media strategy from scratch, I was also often tasked with elements of design that needed to be done in house.
Below is a postcard that went to incoming students for Convocation, styled in the university's branding at that time.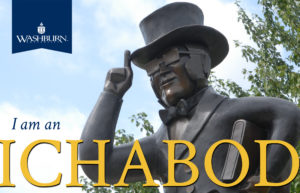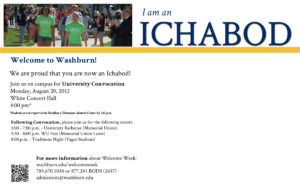 This is an example of other work asked of me at Washburn. In order to connect with more prospective and incoming students, we wanted to create a way for them to quickly interact with the university on social media. This die cut "phone" with social media links was handed out to all prospective and incoming students at New Student Orientations in 2013.